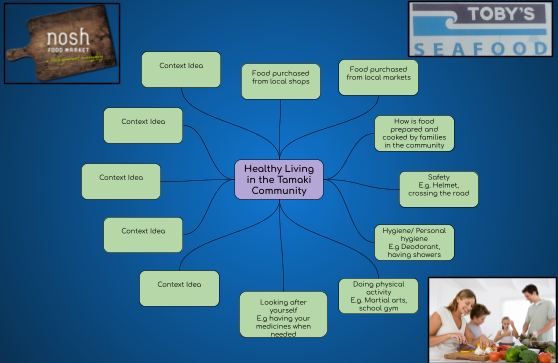 Hour Of Code Presentation
We played a game called Hour Of Code. We had to use codes to get Moana and Maui to the designated area. To save time we used loops which repeated a code. I made it up to level 12.
Abby And Devin Presentation
This animation has been put together by using loops. It taught us how to change backdrops, how to make sprites talk and how to use Scratch
Context Brainstorm
From this we learnt about healthy living in the Tamaki community. Some healthy living around the Tamaki area include preparing food and taking your personal hygiene seriously.